Next Step in Robotics
The news: US startup Agility Robotics has just made its two-legged robot Digit available to buy for the first time. The first customer is car giant Ford, which has been testing the robot for vehicle-to-door delivery since May 2019.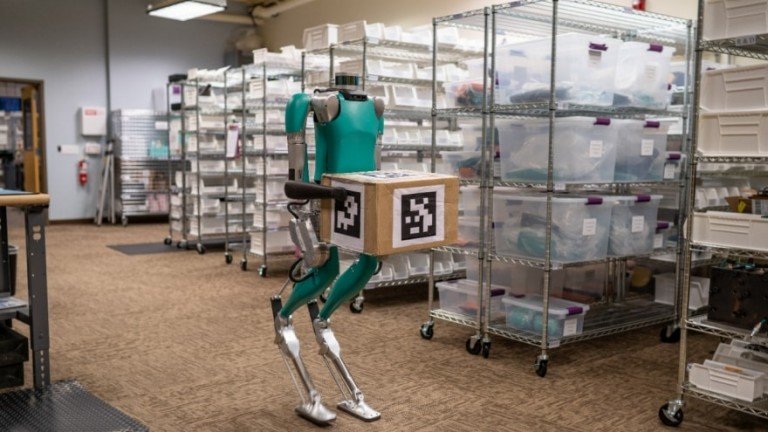 Digit's digits: It's similar in size to a small adult, able to carry items weighing up to 40 pounds (18 kilograms), and can navigate semi-autonomously, using cameras and lidar sensors. The robot is able to pick boxes up and put them down without guidance, but tasks like avoiding obstacles still require help from humans via a teleoperation system. You can see a video of Digit in action here. Agility's CEO, Damion Shelton, didn't specify how much each one will cost but told The Verge it is in "the low-mid six figures." Pricey, in other words.